Cancer Survivorship Program
Mission
Cancer Survivorship 
At UMN, we align with the National Cancer Institute's definition of survivorship.  "An individual is considered a cancer survivor from the time of diagnosis through the balance of life. There are many types of survivors, including those living with cancer and those free of cancer." We also recognize the impact that a cancer diagnosis and treatment can have on family members. 
Our Approach 
We understand that a serious illness like cancer can profoundly impact your life and the lives of those around you.  Cancer Survivorship encompasses the physical, emotional, and social challenges faced by individuals who have experienced cancer, with an emphasis on maintaining well-being, managing potential long-term effects of treatment, and providing ongoing support.
Survivorship care aims to enhance the quality of life for cancer survivors,  emphasizing optimal health and resilience.  Our care providers will help identify ongoing needs and late and long term effects you may experience.  Additionally, we will work with you and your primary care team to ensure you have the appropriate surveillance and monitoring to detect any cancer recurrence or development of any new cancers.
Research 
University of Minnesota Cancer Survivorship Research activities are part of the Masonic Cancer Center's Screening, Prevention, Etiology, and Cancer Survivorship (SPECS) Program, an NCI designated cancer center. SPECS offers a dynamic platform for research working groups and aims to support cutting-edge research through mentorship and grant funding, as well as an integration of MDs, APPs, PhD scientists with epidemiology, health disparity, and health policy research backgrounds. Research databases exist for all childhood cancer survivors diagnosed at our center and BMT survivors, with multiple cohorts of adult survivors. An integrated research team consisting of a project manager, RNs, and clinical research associates facilitates ongoing supportive care research activities with additional collaboration from the MCC Clinical Trials Office for interventional trials supporting cancer survivors. These efforts have led to $10 million in grant funding in 2022 and multiple high impact publications which have informed guidelines and led to new initiatives and innovations. Several of our researchers participate in cancer survivorship leadership on a national and international level.
In 2021, UMN and MCC hosted the first annual Survivorship Research Forum, dedicated to MD/PhD education and research, in collaboration with American Cancer Society, American Society of Clinical Oncology and the National Cancer Institute (ccsrf.umn.edu). There were 236 attendees from 32 states and 5 countries.  A variety of physicians, nurses, advanced practice providers, epidemiologists, and researchers were present. Three-quarters of attendees formed new collaborations, three-quarters developed new research ideas, and 95% stated the conference was "critical to cancer survivorship work". This initiative will continue to be offered biennially for the next decade to facilitate the research agenda, mentorship, and collaborations nationally amongst researchers, clinicians, and community partners. 
Cancer Survivorship Faculty
Anne Blaes , MD, MS

Director and Professor of Medicine
BJ Kennedy Chair of Oncology
Division of Hematology, Oncology and Transplantation University of Minnesota
Director Cancer Survivorship Services and Translational Research
Co-Director Screening, Prevention, Etiology and Cancer Survivorship Program
Masonic Cancer Center
Bio
Administrator Info
Name: Audra Field
Email: afield@umn.edu
Mail: 420 Delaware Street SE, MMC 480, Minneapolis, MN 55455
Summary
Dr. Anne Blaes is the Division Director and an Professor in the Division of Hematology and Oncology at the University of Minnesota. She is the Director of Cancer Survivorship Services and Translational Research within the Masonic Cancer Center. She is an active medical oncologist with a special interest in the late effects of cancer therapy, particularly in the area of cardio-oncology. Her research focuses on designing and implementing strategies to help prevent the long term complications of treatments in our cancer survivors, particularly in the areas of cardiovascular health. She is the Chair for the American Society of Clinical Oncology's Cancer Survivorship Committee, a member of the Executive Board for the Global Cardio-oncology Society, associate editor for JACC Cardio-oncology, section editor for Hem/Onc Today on Survivorship and an active member of the ALLIANCE for Cancer Clinical Trials.
Research Summary
Dr. Blaes has a special interest in cancer survivorship, the late effects of cancer therapy, and medical education. Her research interests, funded by a BIRCWH award, include quality of life, cardiac complications of chemotherapy, and the late effects of cancer therapy in cancer survivors, particularly breast and colorectal cancer survivors. In addition to mentoring medical students and residents on research projects, she teaches the Blood pathophysiology course and the Human Diseases IV course within the medical school. She received an Educational Excellence Award from the Department of Medicine in 2010, and has been named to Minnesota Monthly's Best Doctors for Women in 2011 and 2012.
Tara Rick, PhD, PA-C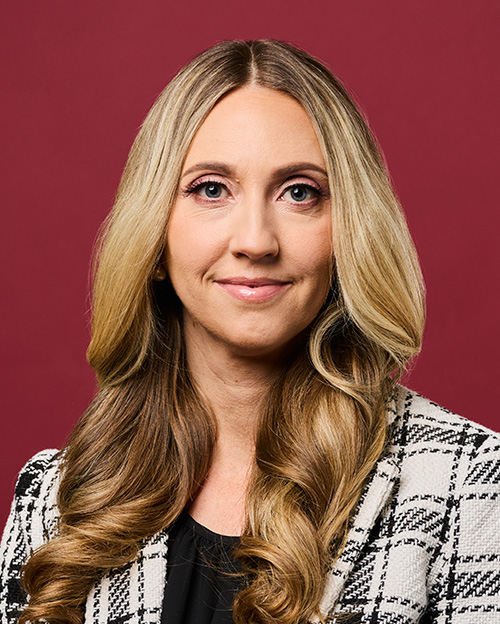 Research Associate in Cancer Survivorship
Division of Hematology, Oncology, and Transplantation University of Minnesota
Member Screening, Prevention, Etiology and Cancer Survivorship Program
Masonic Cancer Center
Tara Rick: Experts@Minnesota
Tara Rick: PubMed article list
For Patients- Make an Appointment
Bio Tara Rick, PhD, MPAS, PA-C
Email: rickx045@umn.edu 
Mail: 420 Delaware Street SE, MMC 480, Minneapolis, MN 55455
Summary
Dr. Tara Rick is a Research Associate in Cancer Survivorship at the University of Minnesota. She is a member of the Screening, Prevention, Etiology and Cancer Survivorship Program within the Masonic Cancer Center and member of the Scientific Network on Female Sexual Health and Cancer.  She is a long-term Physician Assistant in Hematology/Oncology at M Health Fairview with a special focus on the effect of cancer and its treatment on the sexual health of cancer survivors and received a PhD in Radiotherapy at Erasmus University in the Netherlands. She sits on the board for the Foundation for Cancer Care in Tanzania, teaches at the University of Minnesota and Saint Catherine University, and contributes to Cure Magazine.
Research Summary
Dr. Rick has a special interest in cancer survivorship, sexual health in cancer survivors, physician assistant education and global workforce, and global oncology. She works with Dr. Anne Blaes, the Director of Cancer Survivorship Services and Translational Research and Co-Director of the Screening, Prevention, Etiology and Cancer Survivorship Program in cancer survivorship research activities, patient- and provider-facing education, and programmatic work.
Cancer Survivorship and Supportive services
Available services

Description

Cancer Survivorship Program (childhood, adult, and adult BMT services)*

A dedicated oncology visit which includes a cancer treatment summary and personalized care plan, screening for late effects of cancer treatment, referral to supportive care services where applicable, and provide tailored education and resources. A brief psychosocial assessment with a social worker (childhood program).

 

Acupuncture

Acupuncture provided by medical doctors, chiropractic doctors and licensed acupuncturists located in our medical faculty to treat ailments such as pain, anxiety, neuropathy, and promote overall well being

 

Cardio-oncology

Cardiologists trained to mitigate and treat cardiac complications of cancer treatment

Cancer Rehabilitation*

Program includes a physical medicine and rehabilitation (PM&R) physician, physical and occupational therapist, and speech language pathologists with training and experience working with cancer survivors

 

Comprehensive Weight Management

A comprehensive program that pairs evidence-based medicine and individual goals and lifestyle to create a personalized care plan. A dedicated care team includes a provider, dietician, and a health coach, with referrals available to other care specialists as needed

 

Fertility Services

Education and resources for referral to urology or reproductive endocrinology

Financial/Employment/Insurance*

Social workers and financial counselors assist with questions regarding insurance, employment, and other financial concerns

 

 Genetic Counseling/Cancer Risk Management Program

 

Genetic counselors help families make informed decisions about genetic testing and help interpret test results. Cancer Risk Management Program is designed to help patients evaluate their risk of developing cancer and work with them to manage their cancer risk

 

Health and Wellbeing

Available resources include the Earl E. Bakken Center for Spirituality & Healing and the Taking Charge of your Survivorship website which offer safe and reliable information of topics such as mindfulness, nutrition, mental health, and others to care for the body, mind, and spirit

 

Lymphedema therapy*

Certified lymphedema therapists provide a customized treatment plan which may include exercises, education, and manual techniques

 

Nicotine Cessation

Referral to Minnesota Quit Partner which offers free nicotine cessation counseling and other services as well as pharmacy consults for medication management

 

Oncology Nutrition*

Oncology dieticians specialize in optimizing nutritional intake and achieving treatment goals

Oncology Psychology*

Referral to an oncology psychologist to address the psychological, behavioral, emotional, and social issues that arise with a cancer diagnosis including neuropsychiatric testing for chemotherapy-related cognitive impairment

 

Palliative Care

Care provided by a team of doctors, nurses, social workers, and other specialists to provide support for those living with cancer

 

Sexual Health

Resources include Thrive videos and informational brochures, visits with our survivorship providers, and referral to the Institute for Sexual and Gender Health

 

Social Work*

Licensed social worker referrals for comprehensive patient-centered care by supporting emotional health and assist with any barriers to receiving care

 

Other specialty referral services

audiology, dermatology, endocrinology, gastroenterology, pulmonary, rheumatology, sleep medicine, obstetrics/gynecology, urology

 
Publications related to Cancer Survivorship Research within University of Minnesota 2018-2023
UMN Cancer Survivorship Program strives to help individuals live well after a cancer diagnosis through clinical care, education, and research.